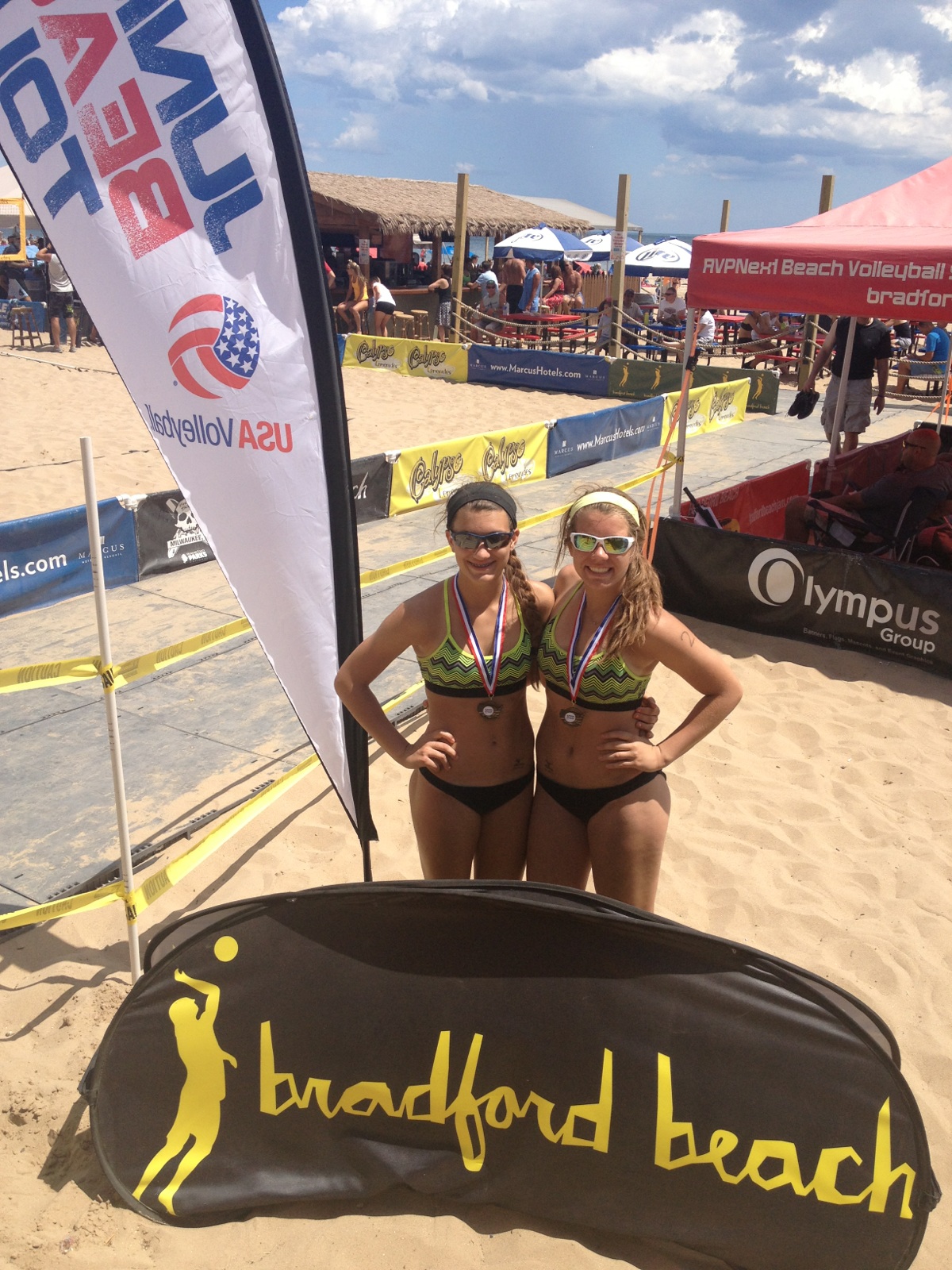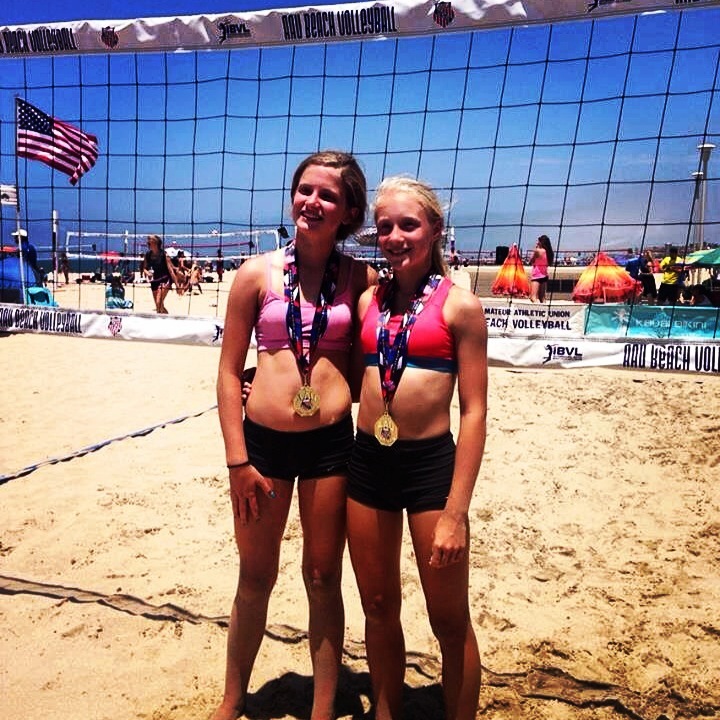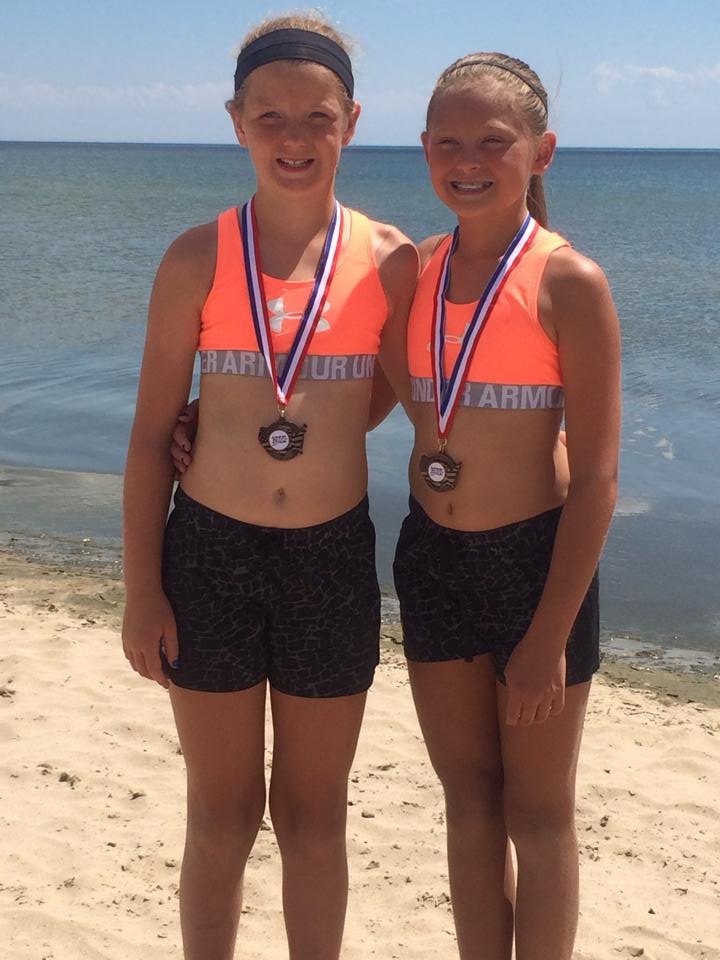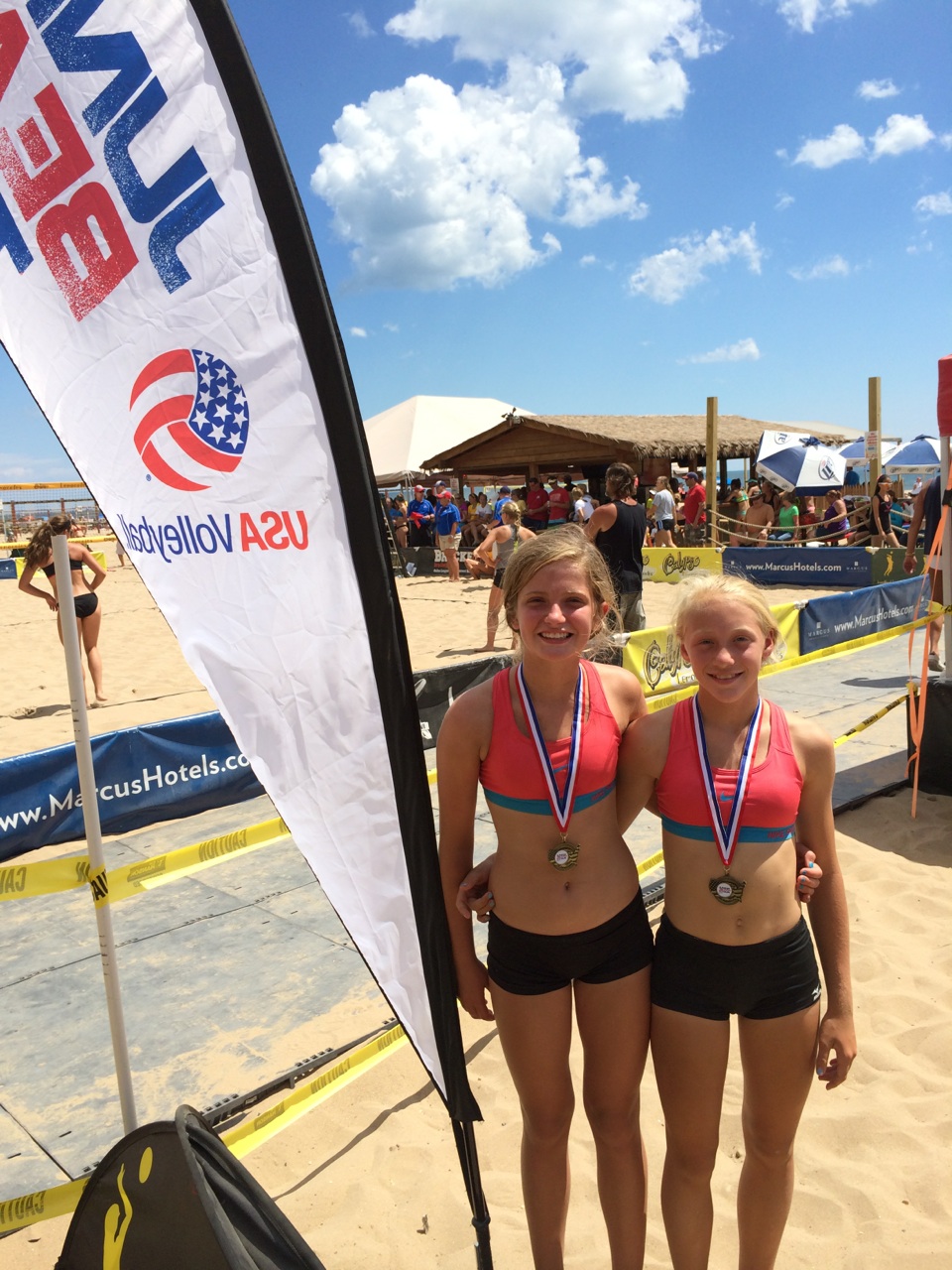 Final Finishes of JBVA Members at the USAV Junior Beach Tour National Tournament
U12 (37 team field of Qualified Teams):
Bridget Devers/ Courtney Jackson- National Champions in 12 Open!! They also won AAU Nationals earlier this month.
Kamryn Farris/Jaden Ravnsborg- 3rd in 12 Open, playing up as U10 and U11s respectively.
Kate Neil- 5th in 12 Open
Anna Tomassi/Ellie Steere- 21st in 12 Open
U14 (51 team field of Qualified Teams):
Jaiden Chase/Taylor Kuper- 3rd in 14 Open
Morgan Miller/Kennedy Farris- 9th in 14 Open playing up as U13s.
Megan Neil/Alexa Rosetta- 28th in 14 Open
U16 (51 Team field of Qualified Teams):
Kelsey Mulligan/Kylie Farris- 39th in 16 Open
Welcome TO JBVA!
JBVA Beach Doubles League runs May 12th through Aug 14th with a break from June 20th through July 13th. Memberships include unlimited play, League Championships on August 16th and 17th, and a tank top. We will run many clinics that are included in the League membership cost, or may be attended "al a carte" if a player is not a member. We will also run 7 tournaments throughout the spring and summer that are open to the public. Information on the League, Clinics, and Tournaments can be found under each corresponding tab on the website. Please refer to the Calendar tab for dates and times of all events.
REGISTRATION NOW OPEN!
JBVA has a NO REFUND POLICY! When you register for any event there is a WAIVER that states this policy in detail. Refunds will only be given if an event is cancelled due to Inclement weather.
To Register Go To The Drop Down Menus for League, Tournaments or Clinics and Click On Register
The Junior Beach Volleyball Academy (JBVA) was started in the summer of 2013, with the goal of promoting the sport of junior beach (doubles) volleyball in the Kansas City Area. We have 8 premier courts open for play exclusively for junior players all spring and summer.
JBVA is "indoor club neutral." Virtually every "elite" local indoor club was well represented on our beach last summer, as well as many other clubs. Beach Volleyball is also a great place for players who do not play club, but who want to play to increase their skill set to compete at the Parks and Rec or School level, or just for the fun of it. Players as young as 8 and as old as 18 were on the beach last summer. JBVA Members were well represented among Junior Beach National Qualifiers. 10 of our players qualified for Beach Nationals in 2013! Our goal for Summer 2014 is to become the destination for players of ALL volleyball backgrounds to come and experience the player driven Beach Volleyball Revolution. It has been proven that players that play beach have a BLAST and at the same time, their skills develop rapidly and most don't even realize it. These skills have direct application to the indoor as well as the outdoor game.
Why does the beach game correlate with strong indoor players? The game teaches the game. In beach doubles there are no specialists. You have to do it all, or your team fails. You have to MOVE (cover a lot of court), serve, pass, defend, make shots, communicate very effectively, and be well conditioned to be successful. You get every other touch... this cannot ever be replicated indoors in a practice or game. The more times you see the ball coming at you, the better you will get at the game. All this directly transfers to the indoor game. Beach volleyball creates "well rounded and complete" players regardless of indoor role. This allows players to be better prepared for future roles which may or may not be the same as years past.
Beach (Doubles) Volleyball is now a collegiate sport standing on its own. Players who play both beach and indoor now have two avenues to scholarship opportunities. Many junior players who no longer play indoor also have a way to continue to play the game with a friend until they finish high school, and/or for a lifetime of enjoyment.