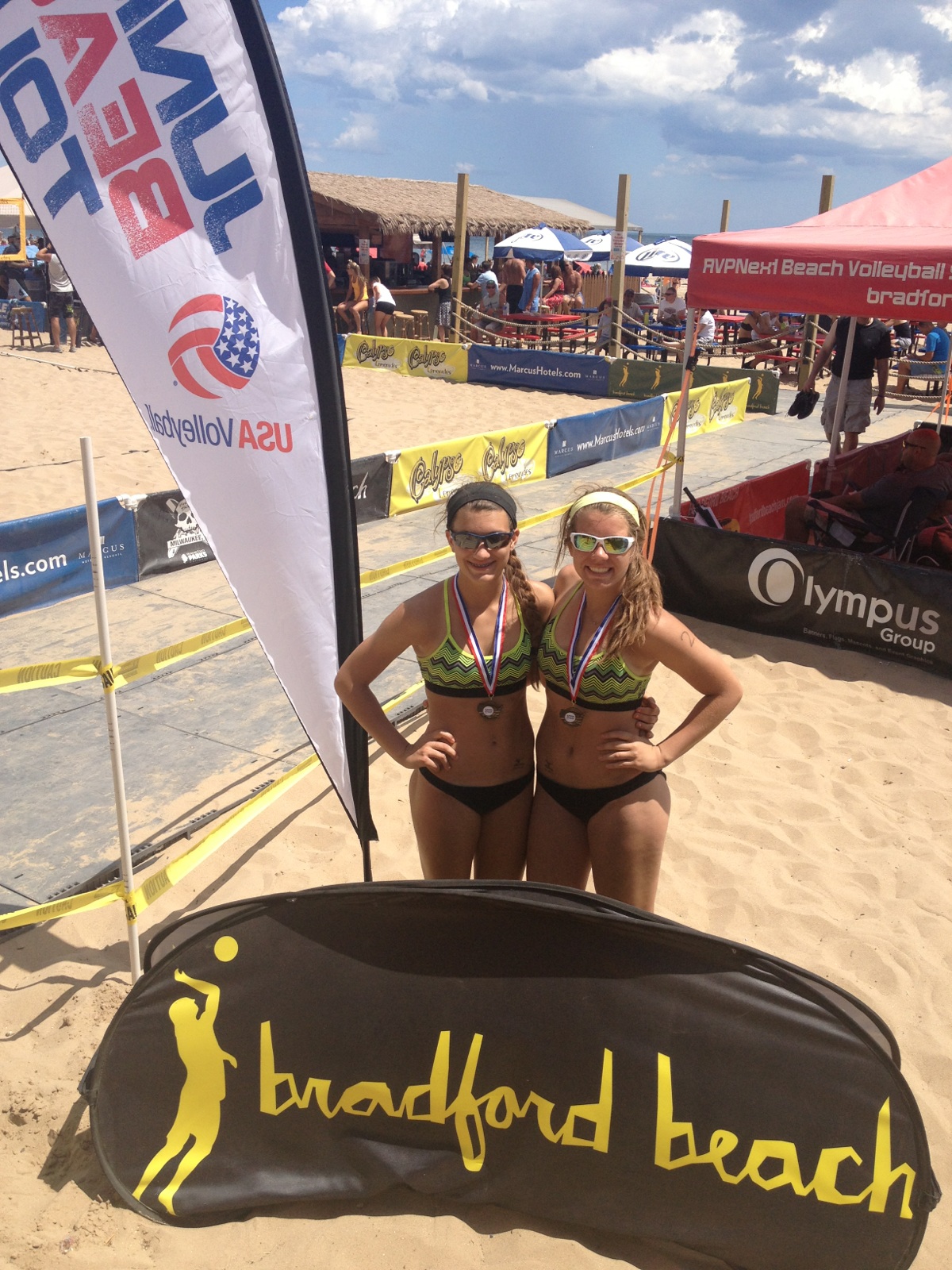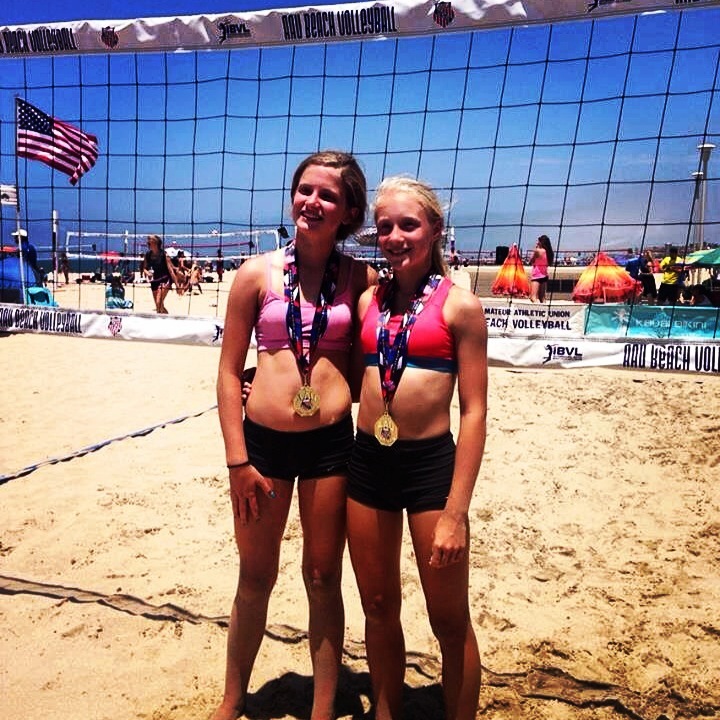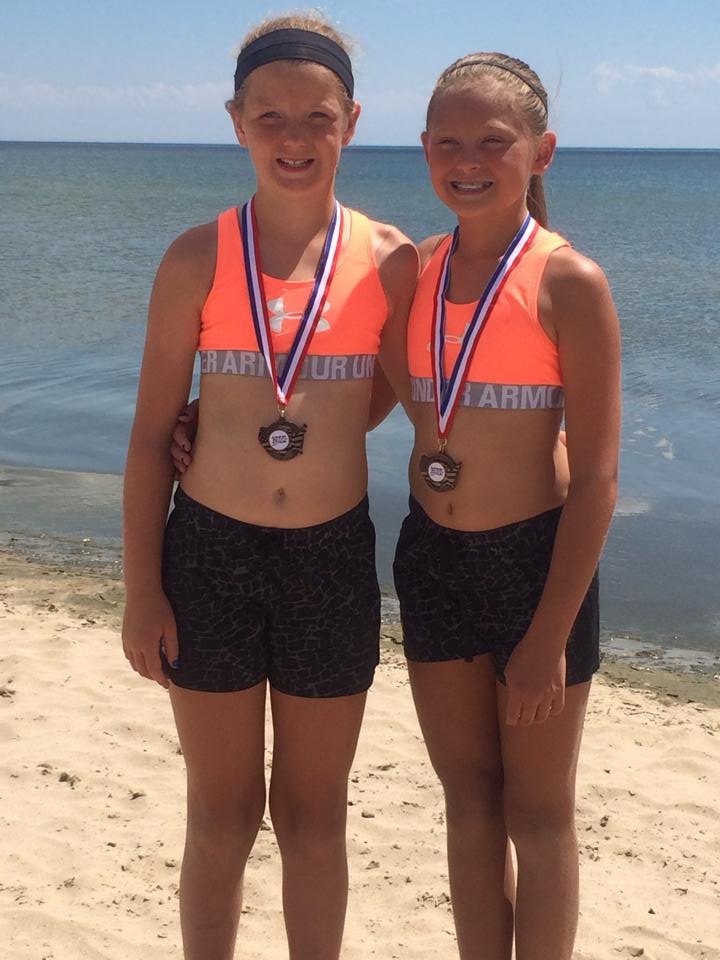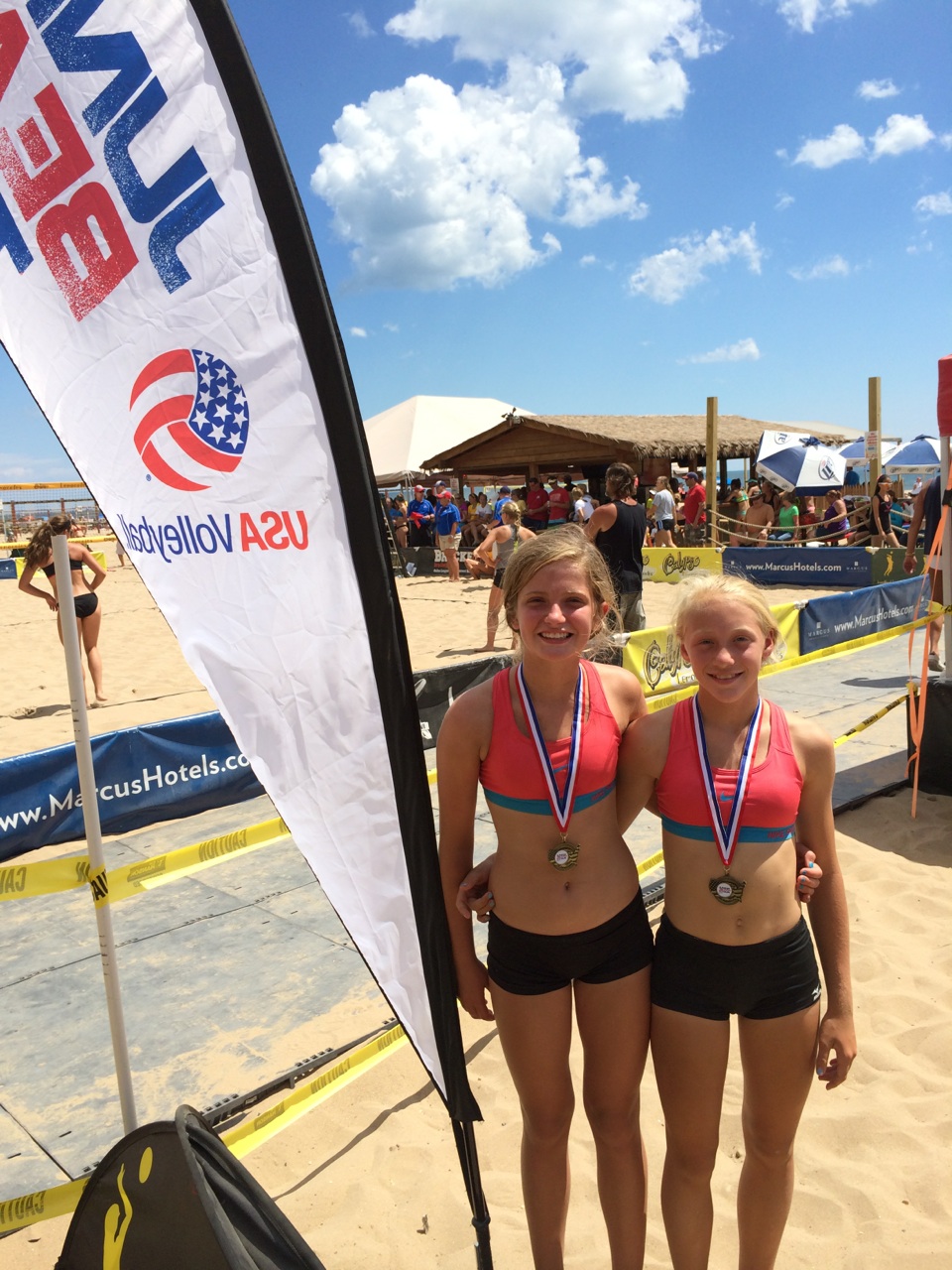 REGISTRATION FOR ALL JBVA PROGRAMS IS NOW OPEN
Welcome TO JBVA!
The Junior Beach Volleyball Academy (JBVA) was started in the summer of 2013, with the goal of promoting the sport of junior beach (doubles) volleyball in the Kansas City Area. We have 8 premier courts open for play exclusively for junior players all spring and summer. In 2013, the JBVA Beach Doubles League had 105 members. In 2014 we had over 230 members. Our clinics and tournaments were heavily attended as well. There is no doubt Beach Doubles popularity is growing exponentially!
Our goal for the 2015 season is to become the destination for players of ALL volleyball backgrounds (indoor club players as well as players who have never played club) to come and experience the player driven Beach Volleyball Revolution. It has been proven that players that play beach have a BLAST and at the same time, their skills develop rapidly due to the "every other touch" aspect of the game. Many junior players who no longer play indoor have a way to continue to play the game with a friend until they finish high school, and/or simply for a future lifetime of enjoyment. Beach/Sand Doubles is also now a collegiate sport standing on its own. Many of our more "serious" players who play both beach and indoor club now have two avenues to scholarship opportunities.
JBVA is "indoor club neutral." Virtually every "elite" local indoor club was well represented on our beach last summer, as well as many other clubs. Players as young as 8 and as old as 18 were on the beach last summer. JBVA Members were well represented among Junior Beach National Qualifiers. 10 of our players qualified for Beach Nationals in 2013, and 16 players qualified for Beach Nationals in 2014. JBVA members took home some serious hardware last summer including two National Championships, and two 3rd place National Finishes.
JBVA Programs
1) JBVA Beach Doubles League: Runs May 4th through July 30th with a break from June 22nd through July 5th. Memberships include unlimited play, League Championships on August 1st and 2nd, and a tank top. We will divide teams into divisions based on age and level of skill, so there is a place for the highly skilled, as well as the more recreational team.
2) JBVA Beach Doubles Clinics: We will run clinics that are included in the League membership cost, or may be attended "al a carte" if a player is not a member.
3) JBVA Tournaments (open to the public): We will also run at least 9 tournaments throughout the spring and summer that are open to the public.
4) Elite Training: The Elite Training Program is for teams that are looking to elevate their doubles game for play at the local and/or national level.
Registration for all programs will open in MARCH!! Detailed information on the League, Clinics, Tournaments, Elite Training can be found under each corresponding tab on the website. Please refer to the Calendar for dates and times of all events.